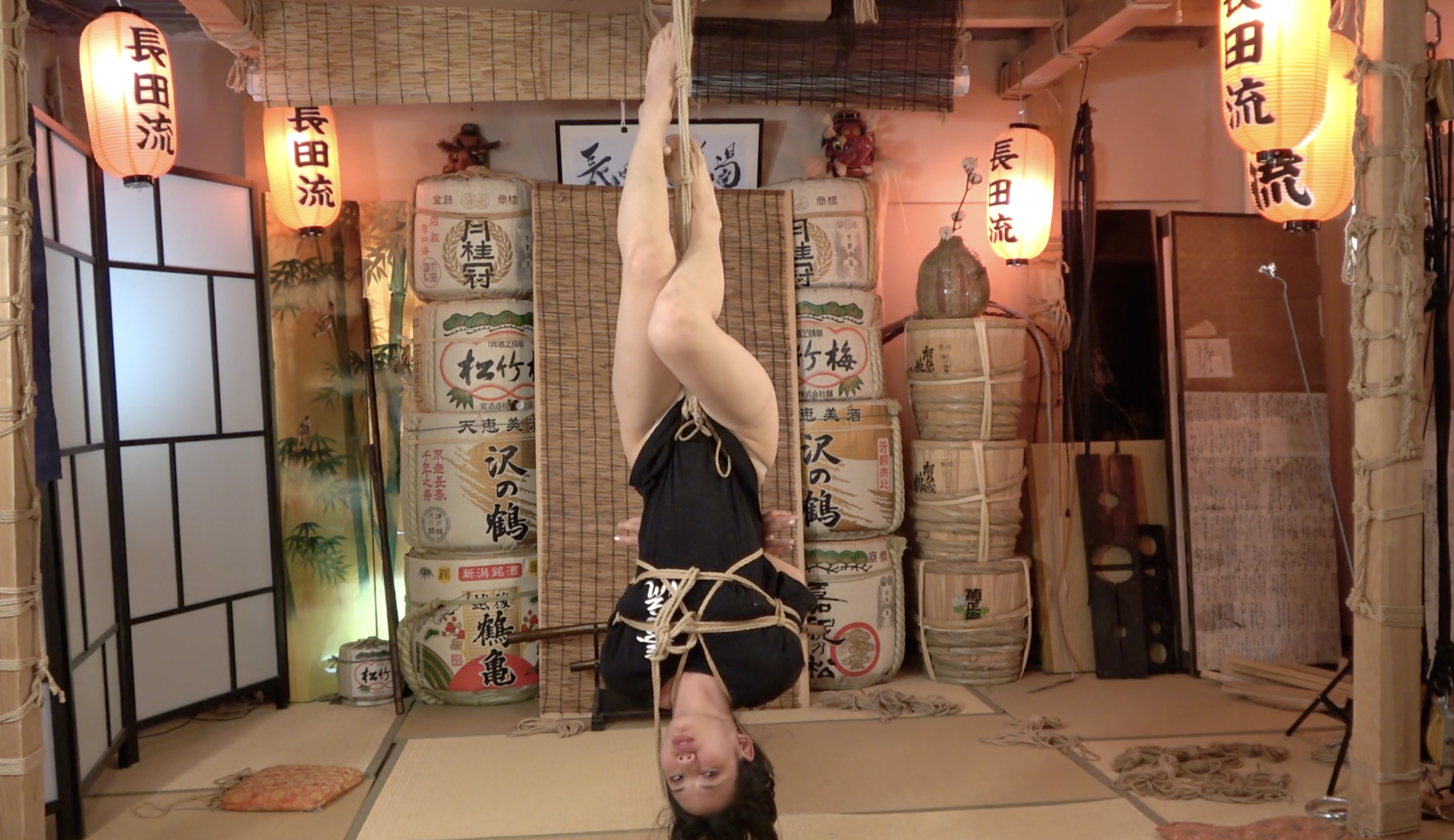 What Awaits You Inside

You have now reached the chuukyuu (
中級
, intermediate) skill level of the Osada-ryu (
長田流
) school system.
We are delving right in to learn about three iconic suspensions: yokozuri (
横吊り
, side), ebizuri (
海老
, ebi), and aomukezuri (
仰向け吊り
, face up). All three of these are based on different chest harnesses:
a standard 3-rope takatekote (

高手小手

), a 3-rope front takatekote (

前手

, maete), and a tasuki-type (

襷

)

takatekote.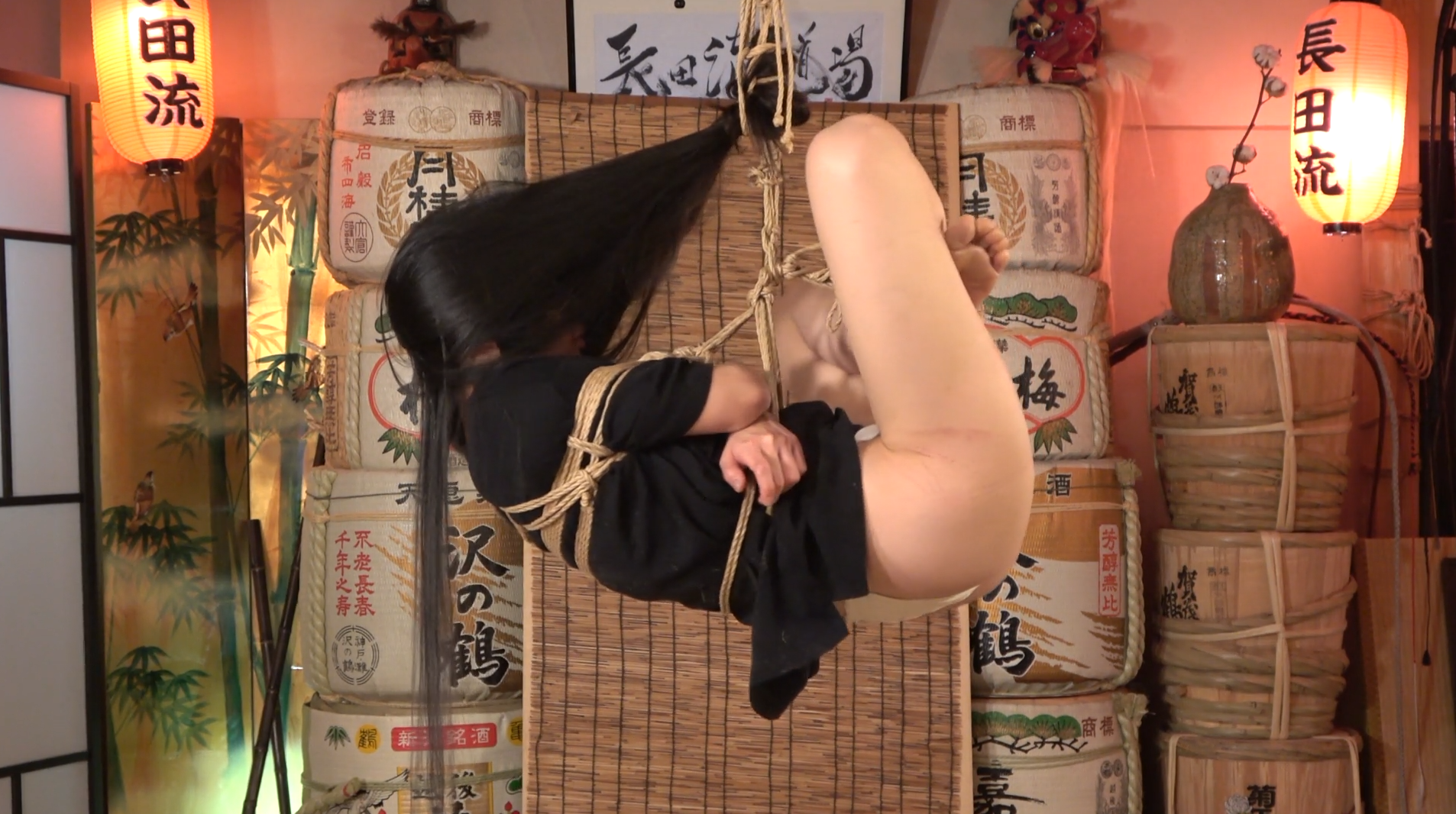 Furthermore we discover the intricacies of the rather complicated hojo-hishinawa (
捕縄菱縄

) tie that is taking a leaf out of traditional hojojutsu (

捕縄術

) prisoner ties of the good old samurai days.
This is followed by a very efficient immobilization-cum-render-helpless tie that we call toba shibari (
鳥羽縛り

). The arm positions resemble that of a bird with clipped wings, therefore it is unofficially referred to as 'buffalo wing tie'.
To complete three full hours of intensive study we are then treated to the beautiful and very pleasing cat's cradle tie (ayatorinawa,
綾取り縄

).




Chef's Recommendations
Check out the other courses of the
Black Label
series.
Or perambulate through the vast library of
structured
Osada-ryu school system courses and
high-quality
workshop recordings.
Check your inbox to confirm your subscription